Hi all, hope you are well. A bit of good news to report today. Got the results from my recent CT scan and the cancer has not spread to any of my vital organs :>). Also, my blood results are normal regarding liver function etc, which means that there are no nasty reactions to the Abiraterone and I seem to be tolerating it very well. Will get PSA results in a couple of weeks, so hopefully the Abiraterone is doing its job and keeping the numbers down.
So its celebrations all round as Mary is formally retiring today and we are looking forward to spending more quality time together ( hopefully in many hot and tropical places :>)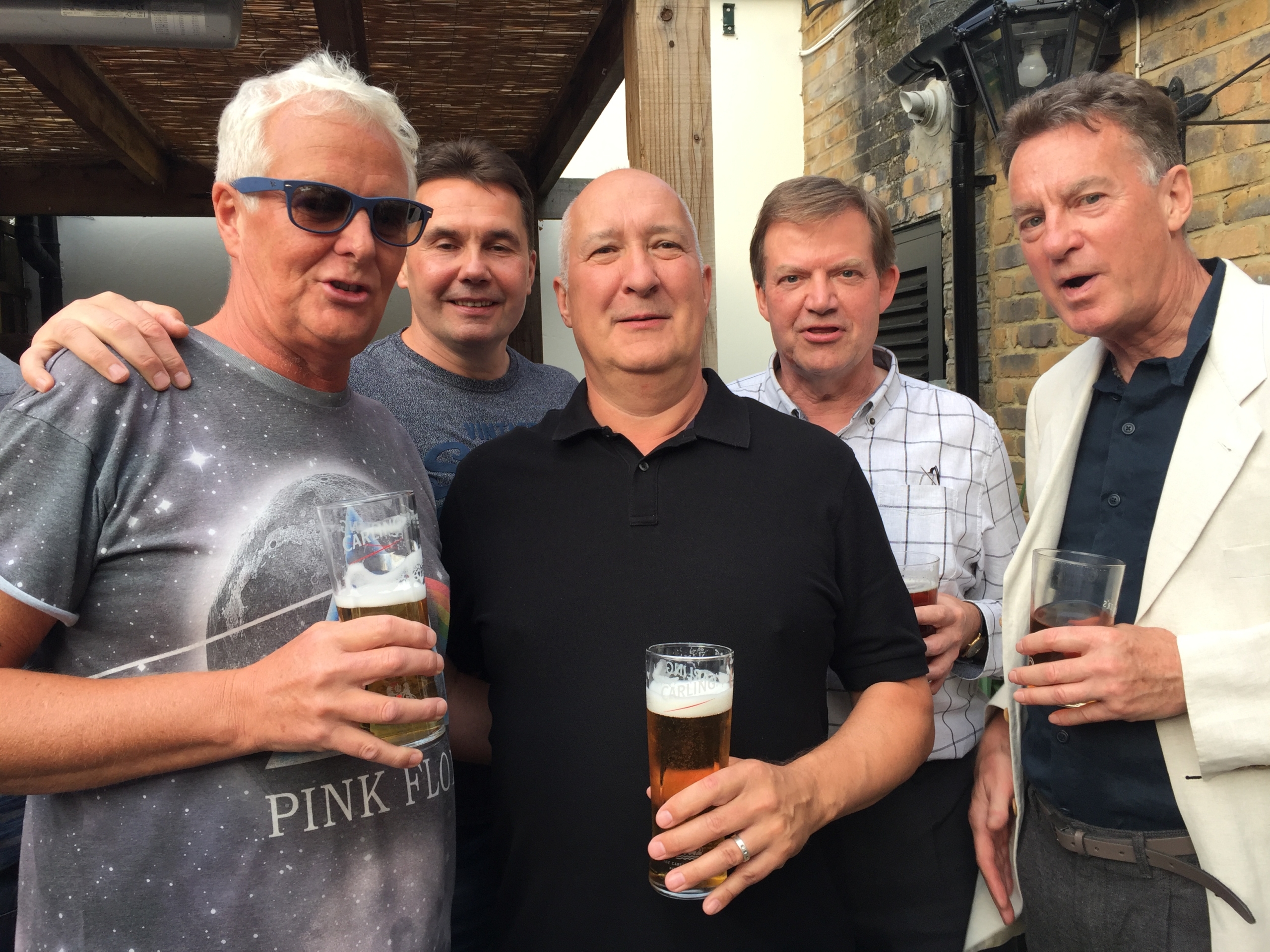 Had a great weekend recently down in London, where I went to
the Pink Floyd exhibition in the V@A museum which was amazing,
followed by a brilliant Bank of America reunion night in Croydon.
So great to catch up with many old friends and colleagues, fantastic
night.
To continue the Pink Floyd theme, I ticked of another thing on my bucket list and got a couple of Pink Floyd tattoos. Still an old rocker at heart !!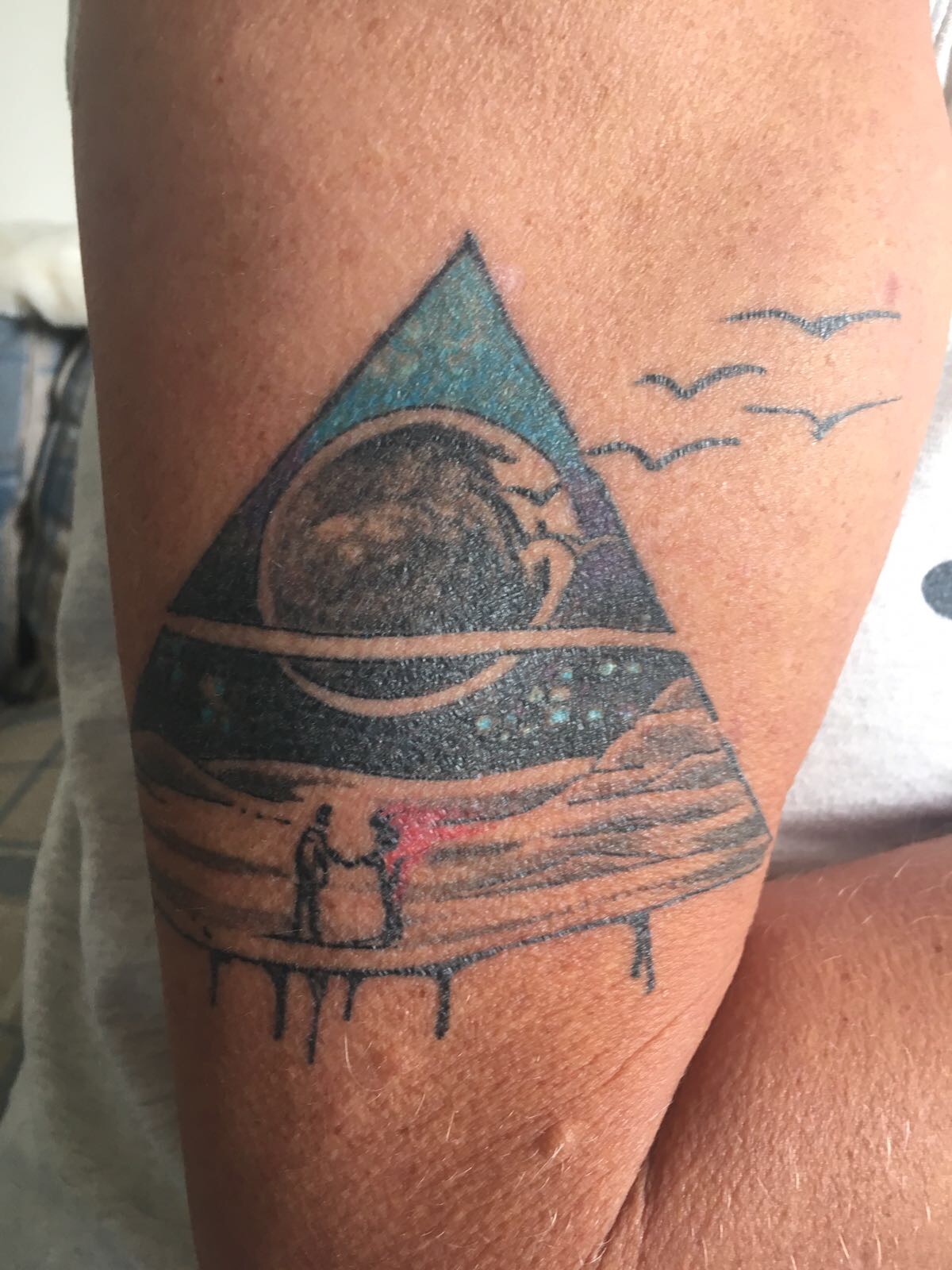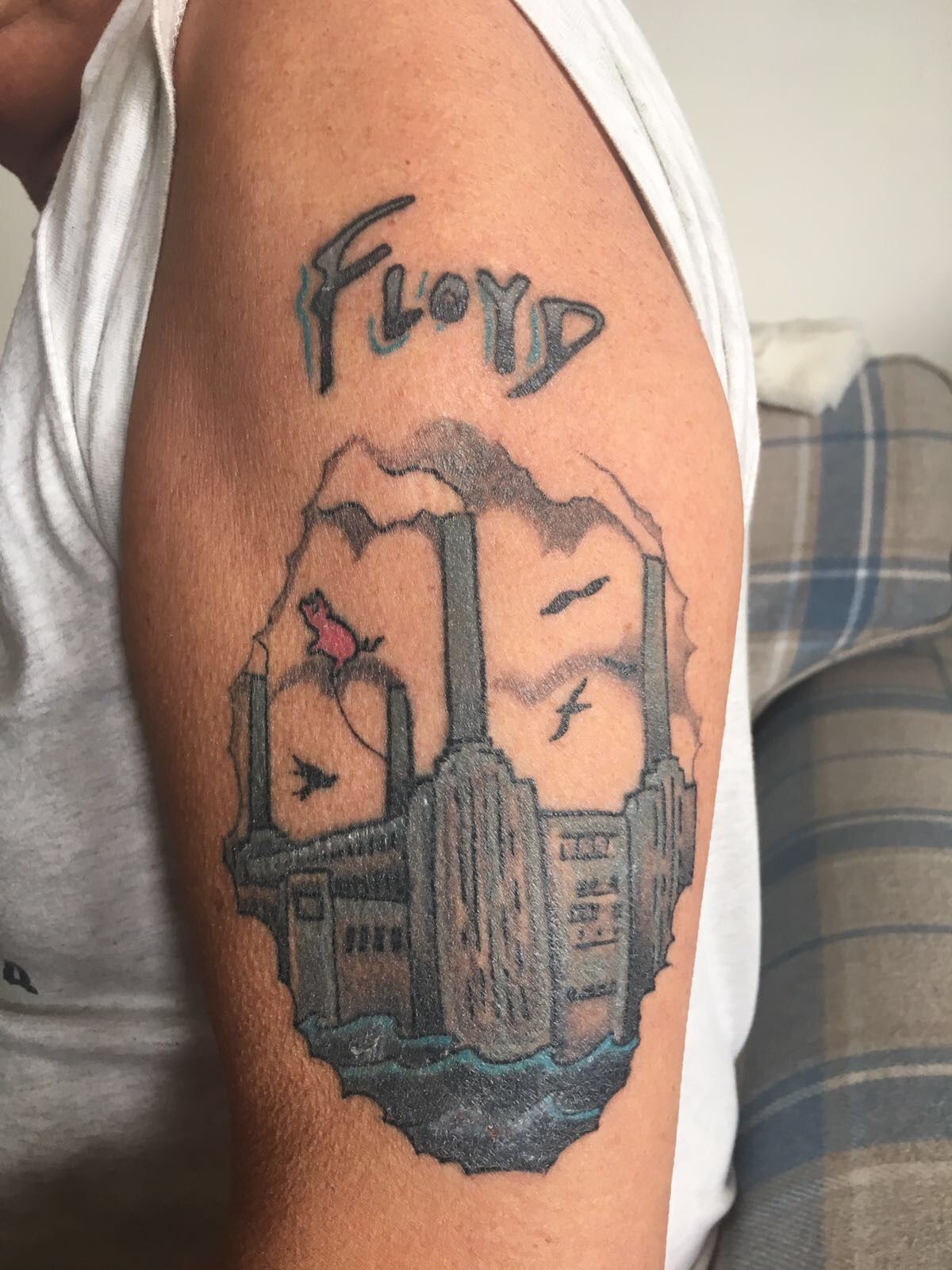 Keep happy and well and will post again in a couple of weeks.