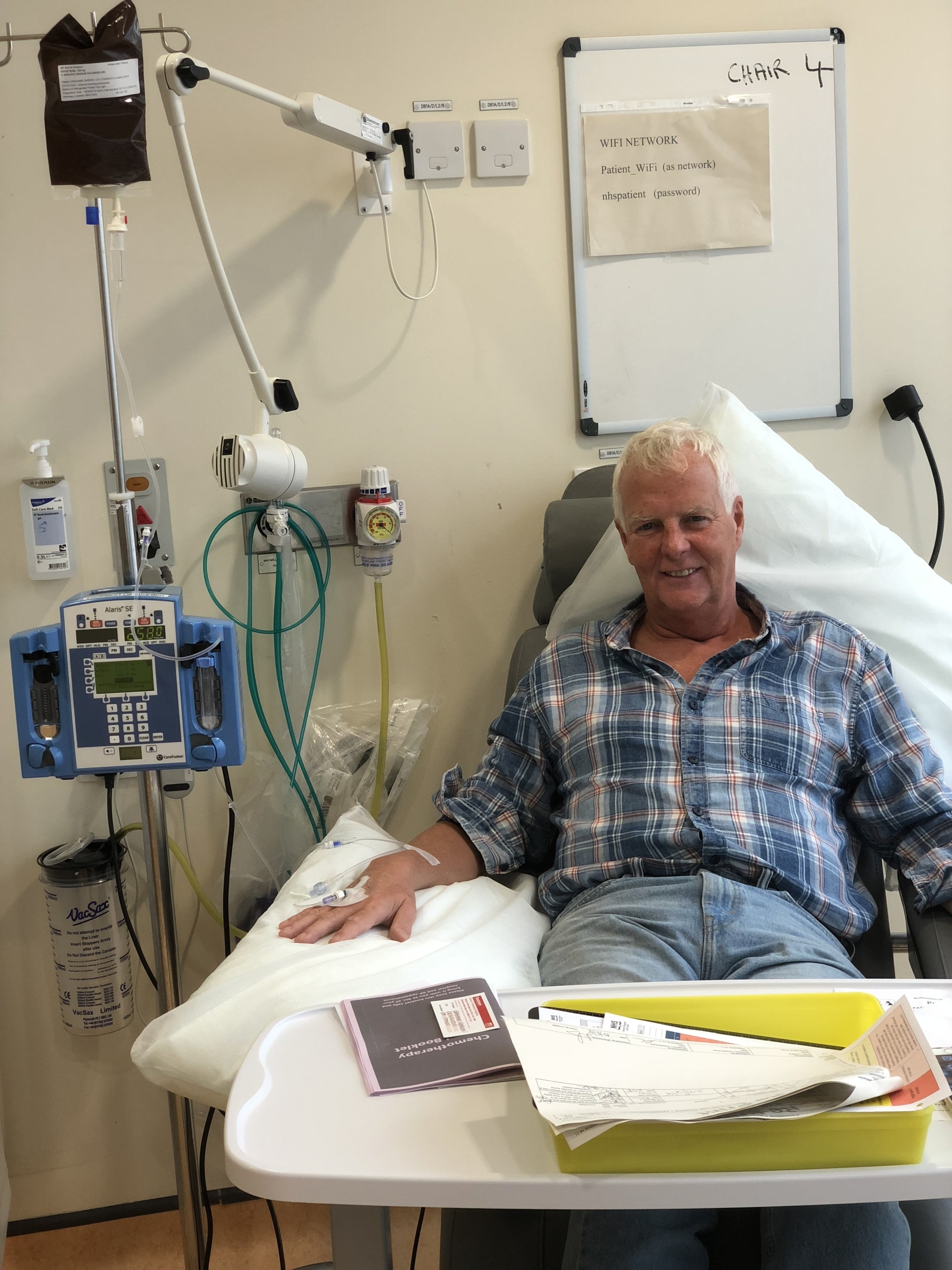 Finally got accepted for the 'Procaid' clinical trial after borderline ECG heart rythm tests that had to be redone a few times to meet the criteria !
As I commented on my previous post, the trial involves 10 cycles of Docetaxel chemotherapy ( 3 weeks apart ) at the Beatson in Glasgow, where 50% of participants are randomly selected for AZD5363 which is a new targeted therapy designed to interfere with a cancer's ability to grow by blocking growth signals in the cancer cells ( ProCAID trial phase 2 ).
I don't know if I am on the drug or on the placebo ( neither will the Professor ), so fingers crossed. Also on steroids now to control risk of infection etc.
Docs decided against further targeted spinal radiotherapy and bone strengthening infusions for the moment as hopefully the chemo will do the trick for now.
Feeling pretty 'shitty' before the trial started, tired and exausted ( as seems to be the norm now ! ) and increasing lower spinal pain and discomfort. My PSA has shot up to 462 ( I remember being concerned when it reached double figures ! ) Having said that, very few other problems and a recently increased dosage of 24 x 7 morphine keeping the pain under control the majority of the time.
Anyway, now 3 sleeps into the Chemo and 'trial' and so far so good. Feeling much the same, albeit a bit spaced out ! No sickness or diarrhoea, but the latter would be welcomed for a 'guid cleen oot' for the morphine induced constipation :>)
However, all much better than I anticipated. Early days yes, but long may it continue.
The organisation, communication and staff at the Beatson clinic in Glasgow has been exceptional and I certainly feel that I am in the best hands possible.
Still enjoying the simple things in life, family time and managing to keep positive. Unfortunately alcohol is not agreeing with me so I prefer to do without, so don't need to toss for who is the driver anymore!!!
Walking the dog is now more of a challenge but Maydoll keeps him well exercised!
Most days I feel too tired for exercise.
Looking forward to Tenerife in October and days here and there in the camper van.
Was hoping to be in France this weekend for Magali's wedding ( our amazing au pair from our London Days ), but treatment schedules have prevented us from travelling just now.
Wee Keira starts school ( 4 grandkids down, 2 to go ) and Cara starts her new job in Whitehall on Monday. Loads to look forward to.
As always, a huge thanks for all your good wishes and support and hopefully many more blog updates to come.