Hi family and friends,
I have now completed 8 of my 10 scheduled chemotherapy sessions and to be totally honest, it is now proving to be a something of a challenge ! I am constantly exhausted and have little or no energy. Recovery times are taking longer now after each treatment and the side effects are increasing.
I had an appointment with my oncology professor last week and the bottom line is that he has advised me to stop the chemo treatment and concentrate on quality time with my family and friends. All convential treatments have now been exhausted and it is now about trying to enjoy the time I have left without the horrible side effects.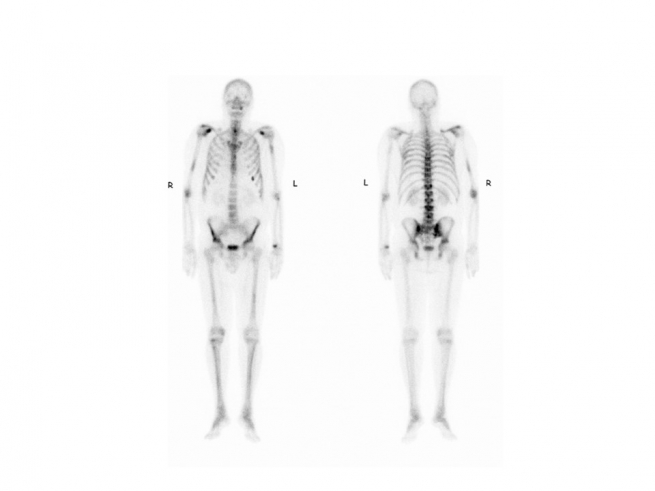 Although the chemo has resulted in a substantial reduction with my PSA count and even a slight improvement with the cancer in my bones, it is just keeping me in 'limbo' !
There is only one site where the cancer has spread and this is on my bottom left rib cage where unknowing to me, I had fractured a rib after a fall and the cancer has attached to the site !
Unfotunately when the chemo stops, the regression is usually quite aggressive !
My Prof is now talking months rather than years and has given me an estimated 50% chance of still being here in 9 months and a very small chance of lasting a year.
Not great odds, but I am in the habit of 'bucking the trend'.
The fight continues and I am certainly not throwing in the towel just yet :>)
Now it will be one day at a time and concentrating on planning for when my energy levels hopefully improve.
"I can't control what time I have left but I can choose what to do with it"
I have booked a trip for all my family ( x15 ) to go to Disneyland Paris for a few days at the end of April and only yesterday purchased a lovely static caravan overlooking the Holy Isle on the Isle of Arran. Really looking forward to spending more happy and relaxing times in Arran with my family and friends ( Marydoll and my favourite place in the world :>).
My daughter Cara is running the London Marathon on the 28th April to raise awareness and donations for Prostate Cancer research. I will share more details when I have them and hopefully cancount on your support, no matter how small.
During my long battle with this nasty disease, you have left so many lovely and uplifting messages, so please don't feel obliged to comment again. A simple 'like' on Facebook is more than enough.
Again as always, I am sure I wouldn't have lasted this long had it not been for all the incredible love and support from all my family and friends, especially my wee Marydoll who is my rock.
Take care and keep well and if you are a male of a 'certain age', get down to your local GP NOW and get yourself checked out.