My name is Grahame Garven, an ordinary guy ( some would say ! ) with a beautiful and caring wife ( my wee Marydoll ), 4 amazing children ( and their partners ), 6 adorable grandchildren ( at the last count !) and a big daft retriever called Floydy. I have lots of very close friends and like nothing better than having all my 'special' people close to me.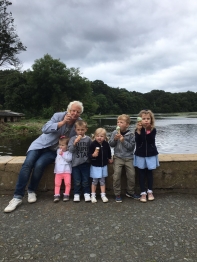 I enjoy the normal things in life, socialising, laughing, parties, alcohol, hot curries, football and good old 70s rock music :>)
Unfortunately, I also have terminal stage 4 prostate cancer with a 'less than promising' outlook !!
Far too much to give up, so I decided to 'take control' and try and do something about it myself.
I now wish I had been more aware of 'alternative' treatments and therapies before I jumped on the gravy train and followed the 'conventional' treatment for my prostate cancer over the past seven years, which is now Stage 4 and metastasized into my bones !!
At no stage in my 7 year cancer journey were alternative treatments discussed and I wish I had fully understood the importance of diet especially with regards to sugar content .
The hormone therapy managed to totally kill my libido, shrank my manhood to half the size, helped grow me a fine pair of man boobs and left me feeling totally exhausted, lethargic and drained ! The radiotherapy, although painless to have, damaged my bladder and visits to the loo are much more frequent and well into double figures some nights !
I have now had enough of the GP appointments every 4 weeks for the PSA blood tests, followed by the Oncology appointments to determine if I was keeping my head above water or deteriorating enough to qualify for the next form of treatment !
Nothing was going to get any better, so it felt very much like a steep downward spiral. At the end of February 2017, I decided to stop ALL the conventional medication and try my own thing. Don't get me wrong, I have not gone against the NHS and conventional medication, I strongly believe our NHS is one of the best in the world and some of the conventional treatments available are second to none. The NHS has certainly supported me very well over the years, but and a big but.............sometimes you wonder if it is in the big pharma companies vested financial interests not to find a cure for cancer, heart disease, stroke and other major diseases !! They make trillions of dollars on patented primary treatments and on drugs to counter the side effects ! Is it really in their interests to promote natural remedies and cures ? I'll let you form your own opinions on this :>)
I stopped the Enzalutamide, Hormone injections, Statins, Ace Inhibitors and Beta Blockers. The only 'drug' I am still on is a 75mg aspirin. I am now taking Cannabis Oil and a number of supplements and treatments that I will list further down the blog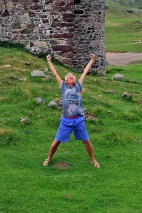 I felt empowered and liberated, a human being again and
not just a hospital patient number !
Unfortunately, no more Motherland Spice curries ( sorry Madhav and Radha ! ) Kandy Bar pies, rolls and slice and haggis suppers ( at least for a while :>)
I decided to create this blog to hopefully help others in a similar situation. If it helps 1 person, then it will have been worthwhile. Please share with your family and friends on Facebook and Twitter and I will post regular progress updates.
Marydoll and I have done a lot of reading and research and we got really useful information and knowledge from many places but particularly the following :
The Truth about Cancer ( Ty Bollinger ) : Check out on YouTube
The Cancer Whisperer ( Sophie Sabbage ) : Paperback
Phoenix tears ( Facebook Group )
A little more about myself and my health history ( if you are interested, and might help you get to sleep !! )
Age 42 : I was living in London and working for the Bank of America as a Vice President and Systems Manager.
Playing 5 a side footie at Crystal Palace, I felt breathless and a tightness in my chest so went into goals for a rest !!
I was taken to casualty where I lay for several hours before they realised I had had a heart attack, maybe because I was laughing and asking Marydoll ( MD ) to get me a Mars Bar from the local garage, as I was starving!
Anyway all hell broke loose, I was rushed to St Georges Hospital Coronary Care and given a clot busting drug which caused my whole body to go into anaphylactic shock followed by multi organ failure. Spent 12 days ventilated in ITU and three weeks in Cardiology. I was informed at a later date that it was touch and go for a while but I was going nowhere!! I had a difficult recovery period , relocated back to Scotland and after a few months was back to being me again.
Age 52 : Living in West Kilbride and working for IBM as Inside Sales Strategy and Infrastructure manager for Europe.
While walking the dog down the beach one sunny afternoon my wife realised I was breathless and had angina pain. No messing with MD so back to Cardiology for a full heart MOT. My Angiogram was booked and I was sitting very relaxed when my Consultant informed me that I had three blockages in my coronary arteries and that I needed Quadruple Heart Bypass asap. I was genuinely shocked as I had been feeling fine but I just got on with having the big zipper down my chest, and lovely grafts from my arm and leg. I recovered quickly as the Quadruple bypass was a walk in the park compared to my previous cardiac experience and I was back working full time six weeks later.
8 months later --------
Age 53 : Locally Advanced Prostate Cancer Diagnosis 2010
Started getting up to pass urine more at night and was aware that my bits didn't feel the same. Noticed that there was no semen on ejaculation and there was some blood in my urine.
Marydoll nagged me to go to my GP, I had blood tests and soon heard the first mention of cancer and PSA , three letters which then began to rule my life. First PSA was 37 and was followed by swift referral to Oncology and horrible biopsy which confirmed that the cancer had already spread from the prostate gland to the seminal vesicles and surrounding area. (Gleason score,7)
This was not what I wanted to hear age 53 and the options I was given were even less appealing to both myself and MD.
I was started on hormone treatment which forced my testosterone down and stole all my manhood from me. This was followed by 30 radiotherapy sessions, all painless but left me completely shattered and pee'ing for Scotland !
Age 55
2 years later my PSA was non detectable and we were all delighted :>) Amazing news but unfortunately fairly short lived !!
9 months later –------ 56
A routine test showed my PSA had shot back up to 21 and I was given the news that the cancer had returned. This was more difficult to accept second time round as I now knew that this was going to be a totally different ball game.
To have to go back on the hormone treatment was devastating but to be informed that I would now need to continue this awful medication indefinitely was worse.
I then began the rollercoaster of stress for myself and all the family when attending appointments and waiting on the dreaded PSA results while constantly trying to find ways to ease the chronic fatigue and sleepless nights as well as my testosterone being forced back to zero!!!
It was a horrible time for all the family waiting for the news and wondering what was going to happen next.
3 years later at 59 I had to retire due to exhaustion and side effects of the drugs.
Finally after my PSA still continued to rise, scans confirmed cancer was now in my bones and I knew that I was heading for the downhill slope, if you read all the research available re life expectancy etc it is not a good outlook !!
The last scans I had showed the cancer had spread to the illium, ribs, both humerus and spine.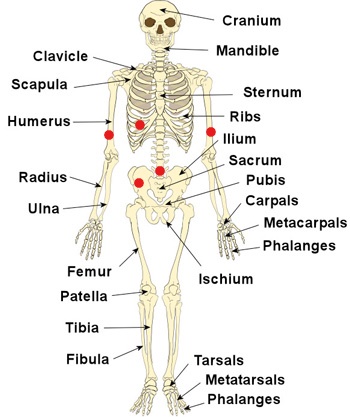 I followed my conventional medicine regime for 8 months and then decided enough was enough and I needed to try something else.
So here it is, my new regime:-
I am currently on the following supplements / treatments :
RSO Cannabis Oil : 1ml per day ( 2/3 suppositories and 1/3 orally ), approx 90 day programme
Flaxseed Oil and Cottage Cheese ( Budwig cure ) : Daily
Essiac Tea ( Rene Caisse recipe ) : Weekly
Aspirin : 75mg daily
Apple Cider Vinegar : 720mg tablet daily
Garlic : 1000mg tablet daily
Magnesium : 500mg tablet daily
Green Tea : 1000mg tablet daily
Berberine : 500mg tablet daily
Vitamin D3: 2500iu tablet daily
Turmeric : 600mg tablet daily
Resveratrol :1000mg tablet daily
Pomegranate : 10000mg tablet daily
Serrapeptase : 80000iu tablet daily
Vitamin C : 1000mg tablet daily
Massage : weekly massage at Mandy's Holistic Massage, amazing !!
Nutrablasts : Smoothies with Spinach, Kale, fruit, berries and nuts etc : once or twice a day
Coffee enema : approx weekly
Essential oils including Frankincense,Myrrh ,Lavender and Black Pepper (daily vaporised)
Cut down drastically with sugar, red meat, alcohol, fizzy drinks etc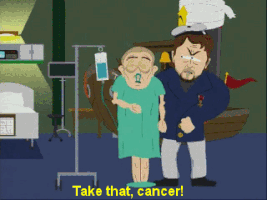 Please feel free to add any questions or comments on my blog's Guestbook page and I will get back to you