Hi All, a fair bit to report since my last blog update !
I visited my oncologist last week, where she gave me an update regarding recent scans and blood tests. In the areas the bone metastasis had previously been identified, there has been significant growth. However, the better news is that is has not spread to any new areas in my bones. There was also a new 1 cm growth identified in my lymph nodes in my groin area but my consultant didn't seem too worried about this which is good enough for me :>).
My PSA blood count continues to rise so my consultant has taken me off the Abiraterone treatment. I was given the choice of Chemotherapy or Radium 223 injections and after much discussion and debate opted for the latter treatment.
Radium 223 is a type of internal radiotherapy. It is a small amount of radioactive material that is taken up by active bone cells in a similar manner to calcium. Cancer cells are more active than bone cells and so are more likely to pick up the Radium 223 and hopefully slow down the cancer spread with the added benefit of providing pain relief.
So its off to the Beatson clinic in Glasgow starting in mid January for 4 weekly injections for the next 6 months.
In general, I have been feeling increasingly tired and exhausted and although not yet in acute pain, very uncomfortable and stiff most of the time.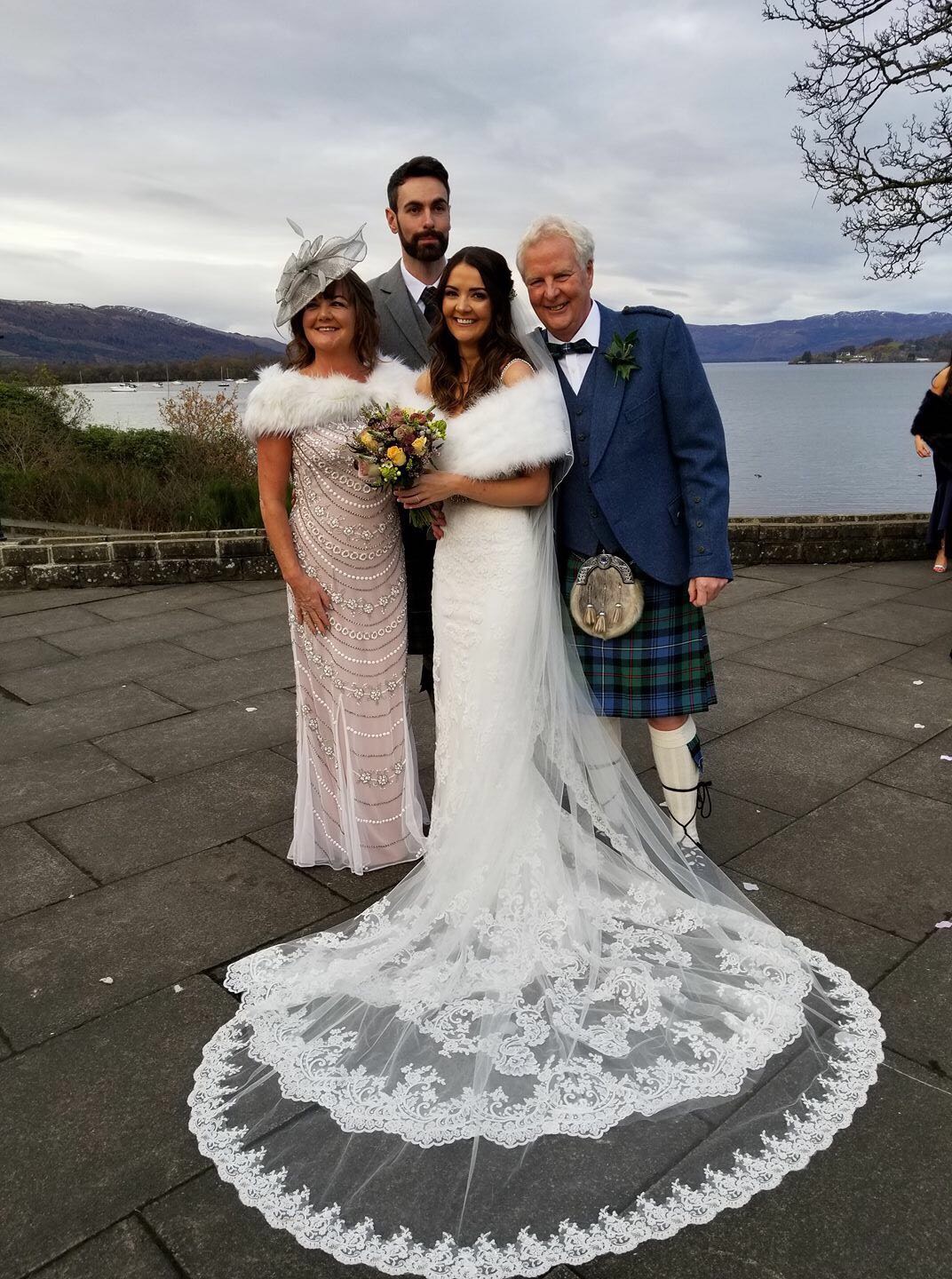 On a much cheerier note, our beautiful daughter Katie had
her dream wedding to 'big' Jamie on December 1st.
My three daughters were absolutely stunning and the page
boys and flower girls were just amazing. It was a truly
fabulous day shared by family and freinds.
Hopefully 2018 will bring more advances in stage 4 prostate
cancer treatment.
Not giving up the fight yet and looking forward to some nice
holidays in the year ahead.
Wishing you all a very Merry Christmas and a Happy,
Healthy and Prosperous 2018.